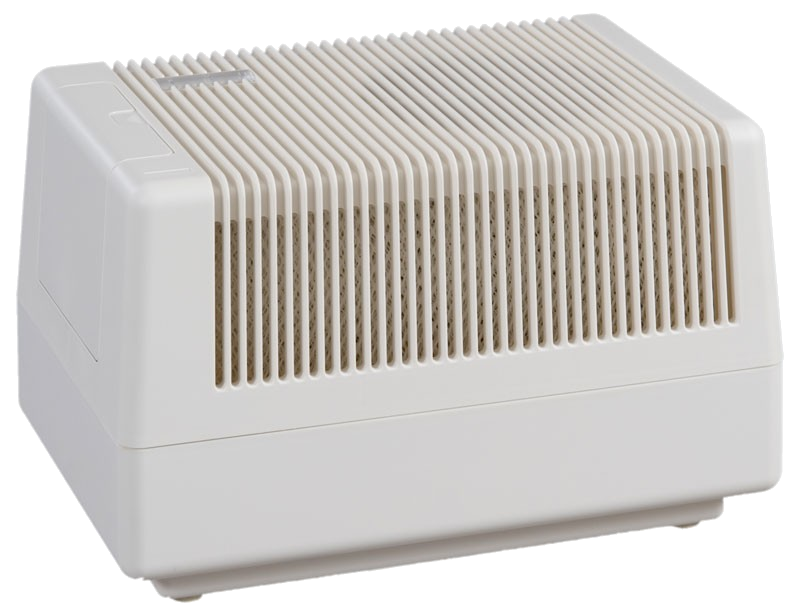 Available, delivery time: 2-5 days¹
Product information "Humidifier B 125"
Air Humidifier B 125 for ideal air humidity in living spaces
The Air Humidifier B 125 is a device designed to provide the most comfortable level of air humidity during winter months. Operating in near silence, this device is not only perfectly suited to provide optimal air humidity in living spaces, but also in offices and workspaces. This air-humidifying device stands out for its sleek, attractive, lightweight design, making it easy to transport and integrate into any decor. Thanks to its compact size, the Air Humidifier B 125 is also ideal for use in display cases, sales counters and humidors, providing the proper environment for the storage of tobacco products at a 70% relative humidity level.
Air humidity for a comfortable indoor environment
Due to its highly efficient humidity output, the Air Humidifier B 125 ensures an optimal indoor climate for spaces up to 144 m³. It is also both cost- and energy-efficient and is guaranteed to prevent moisture condensation and calcification on valuable fixtures, furniture, carpets or floors. This air-humidifying device from Brune is outfitted with a 10 liter water reservoir, an innovative solution to problems arising from extended use. Based on the evaporation principle, the humidity output always follows the prevailing humidity and temperature, thereby preventing excessive humidification. Additionally, air passes through a filtration system, which traps large dust particles and allows only purified air to be released. Therefore, the Air Humidifier B 125 is ideal for both living and working spaces, providing optimal wellbeing for people and protecting their valuable furniture and fixtures from damages due to overly dry air.
| | |
| --- | --- |
| Dimensions (WxHxD): | 45,0 x 28,5 x 29,8 cm |
| Electric supply: | 230V / 50Hz |
| Operating noise: | approx. 34 dB(A) |
| Performance intake: | approx. 25 Watt |
| Safety Mark: | CE |
| Suitable for humidor up to: | 6 m³ at 70 % r.h. wothout cooling |
| Use for rooms up to: | 140 m³ |
| Water tank capacitiy: | approx. 11 ltr. |
| weight (empty): | approx. 4,2 kg |