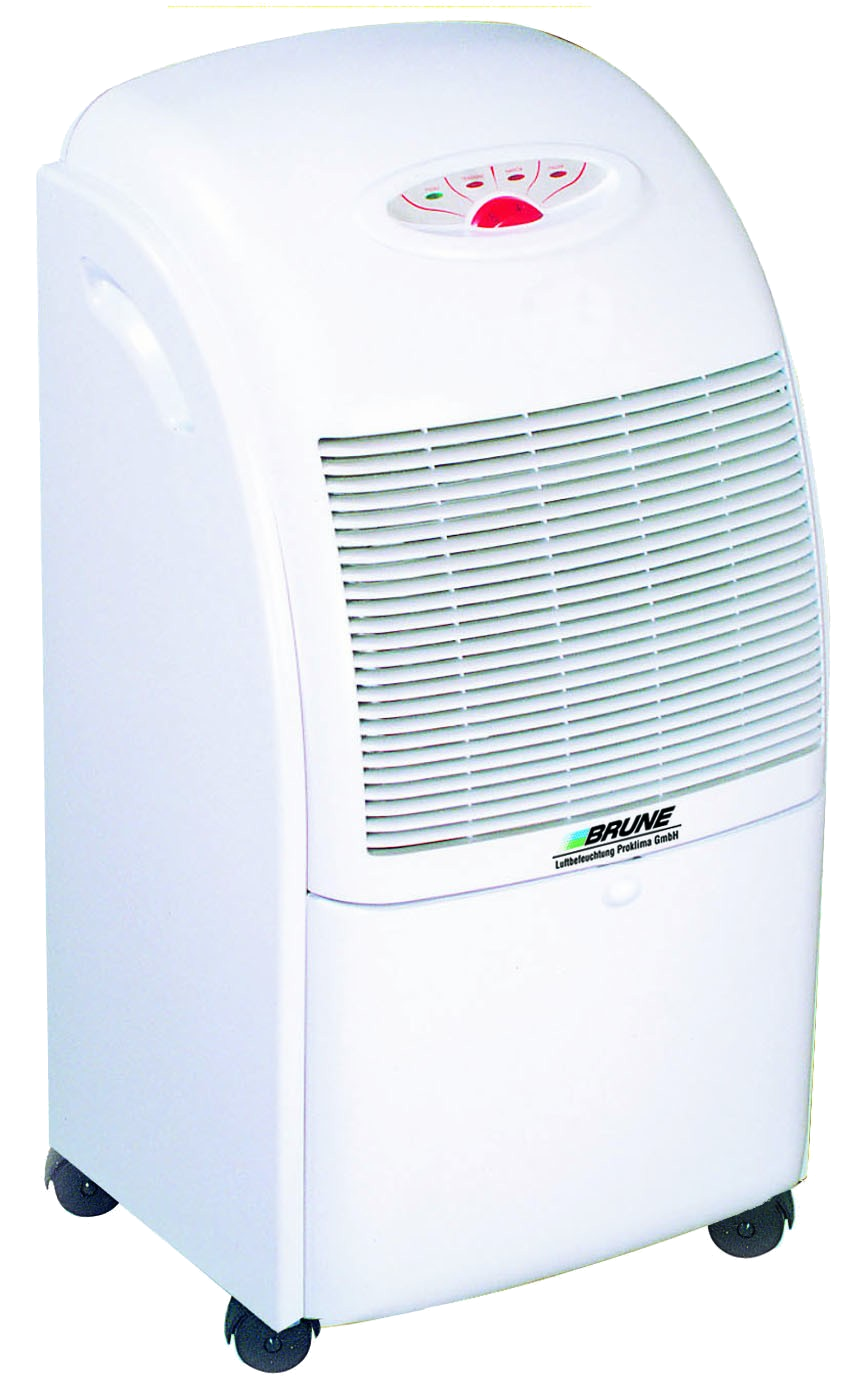 Available, delivery time 2-5 days
Product information "Dehumidifier Dehumid 9"
Air Dehumidifier Dehumid 9: the air-dehumidifying device with a wide range of applications
Air Dehumidifier Dehumid 9 is the perfect device for reducing the humidity in spaces, in order to protect various valuables and avoid expensive repairs. This dehumidifying device stands out for its efficiency and flexibility of use in any damp spaces, such as cellars, vacation homes, bathrooms, and lavatories. Thanks to built-in wheels and a non-corrosive, high-quality synthetic casing, the Air Dehumidifier Dehumid 9 is easy to move and clean and makes air dehumidification a simple task. The device is shipped ready-to-use and is useful for preventing inconvenient water damage and mould and fungus growth, which can not only be harmful to your health, but also to the foundations of a structure.
Air Dehumidifier Dehumid 9: modern technology for a comfortable indoor climate
The Brune Air Dehumidifier Dehumid 9 is guaranteed to impress with its exceptional efficiency in spaces up to 200 m3, but also in smaller areas. This dehumidifying device can be placed anywhere. Equipped with an electric defrosting system and the automatic humidity switch, sleek design and convenient features let the Air Dehumidifier Dehumid 9 blend seamlessly into any space. The innovatively designed Air Dehumidifier Dehumid 9 efficiently regulates humidity by only operating when a certain humidity level is exceeded. The integrated water canister traps excessive moisture, so it can easily be disposed of. The Air Dehumidifier Dehumid 9 provides a high-level living environment and effectively protects valuable objects from damage and decay.
| | |
| --- | --- |
| Air flow: | 260 m³/h |
| Application area: | +7 to +35°C |
| Dehumidification performance: | approx. 10,5 ltr. / 24h at 25°C and 80% r.h. |
| Dimensions (WxHxD): | 35 x 70 x 32 cm |
| Electric supply: | 230V / 50Hz |
| Operating noise: | approx. 39 dB(A) |
| Performance intake: | approx. 250 Watt |
| Refrigerant: | R 134a |
| Safety Mark: | CE |
| Use for rooms up to: | 200 m³ |
| Water tank capacitiy: | approx. 5,5 ltr. |
| weight (empty): | approx. 21 kg |