Dehumidifier Dehumid HP 50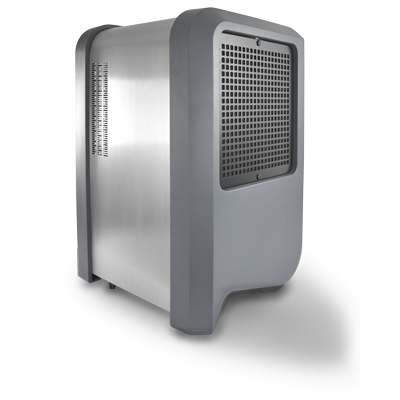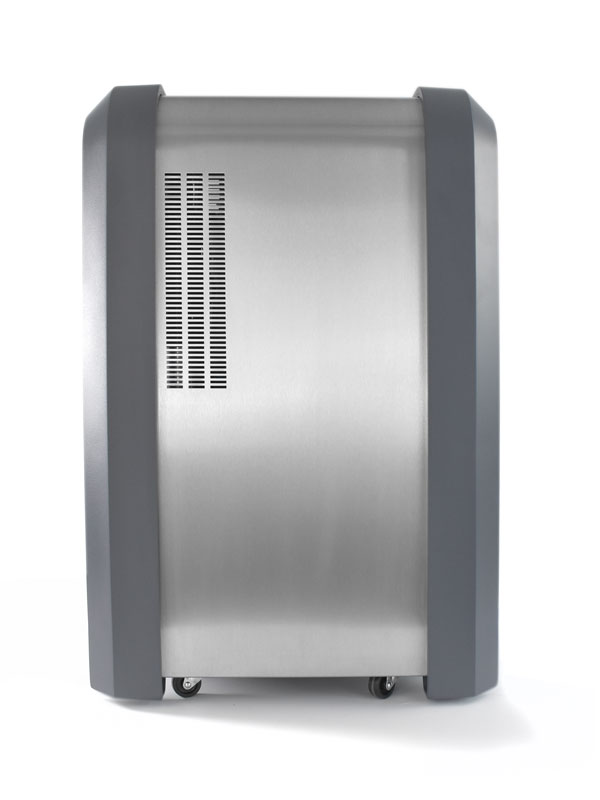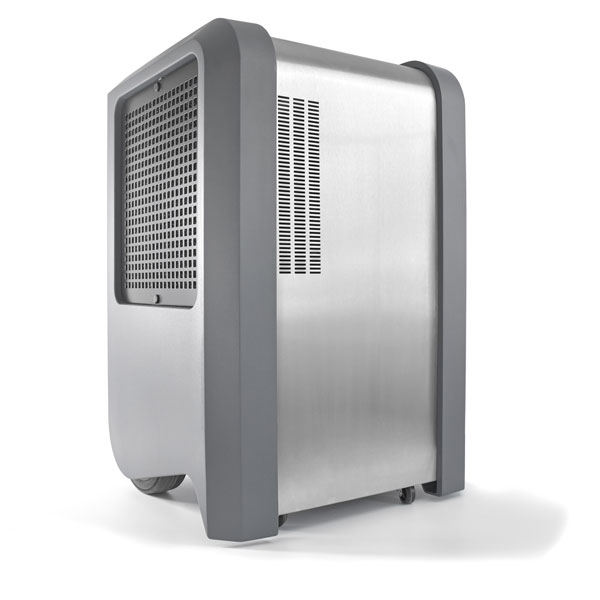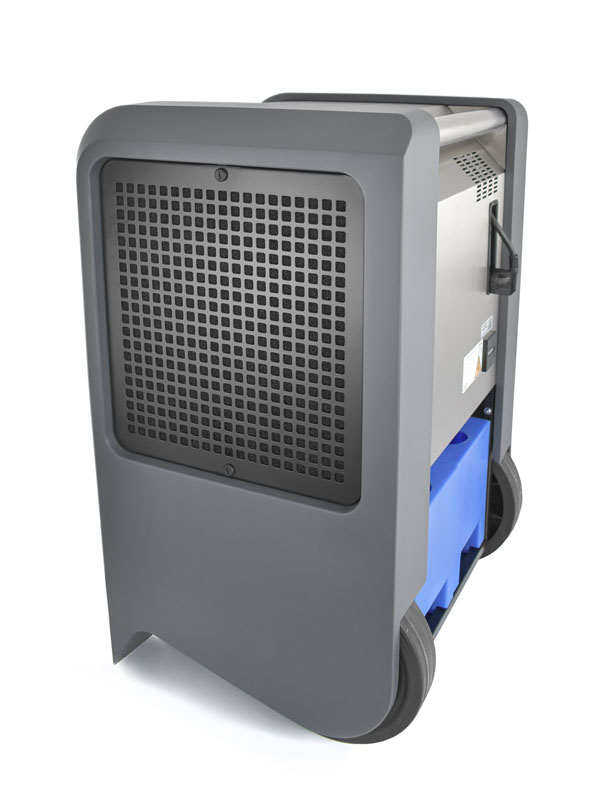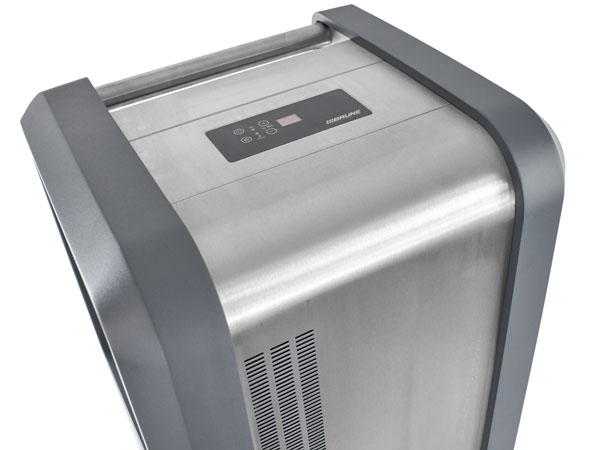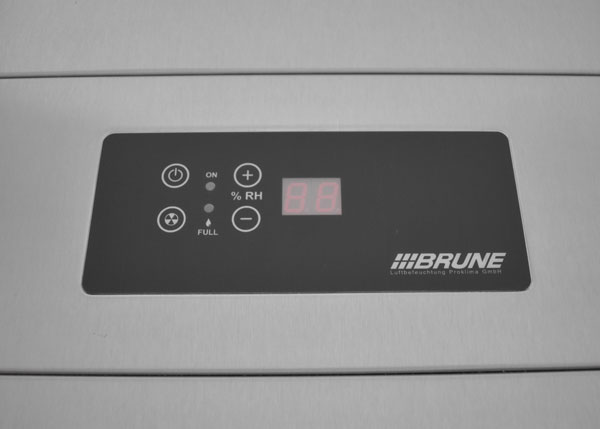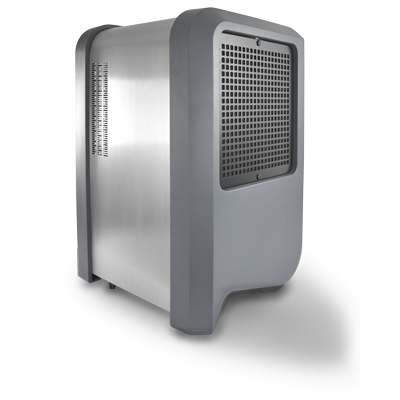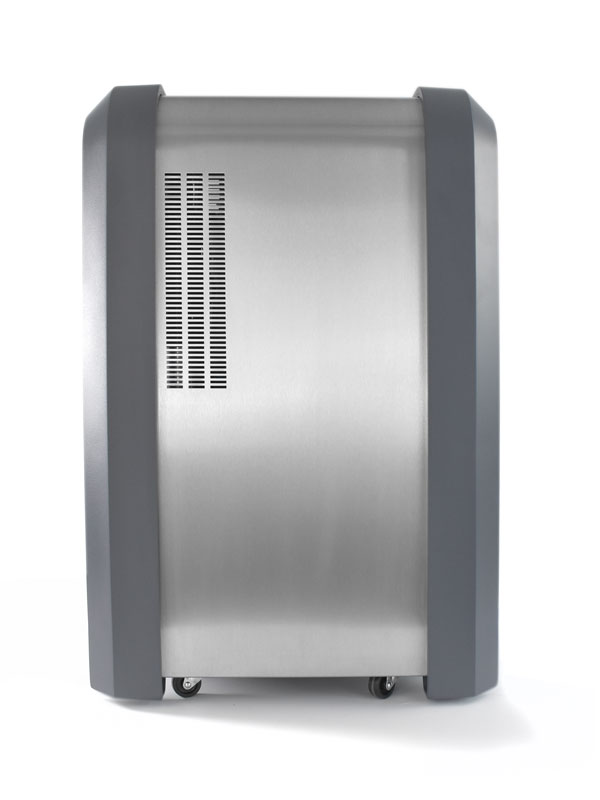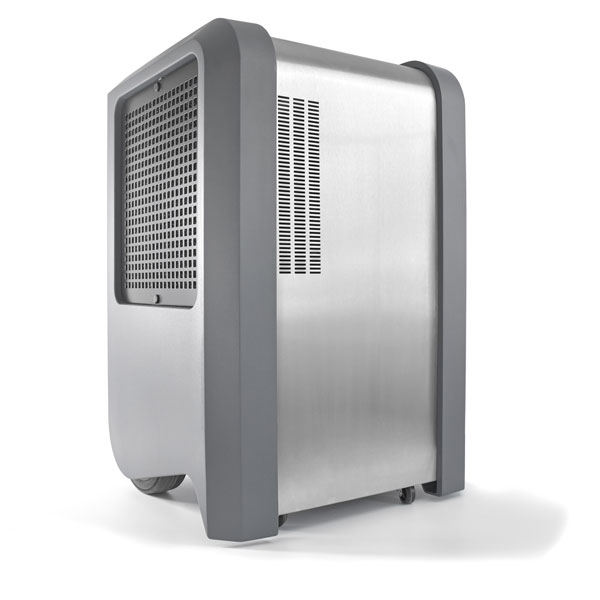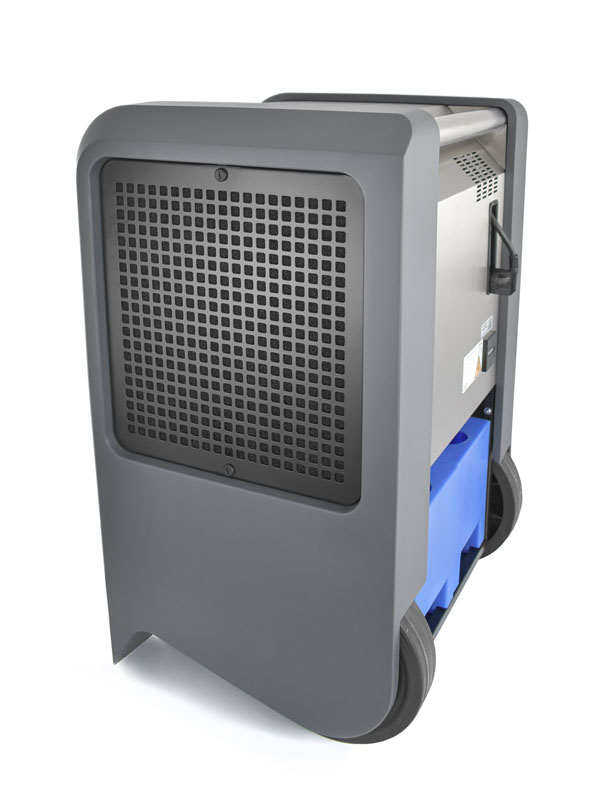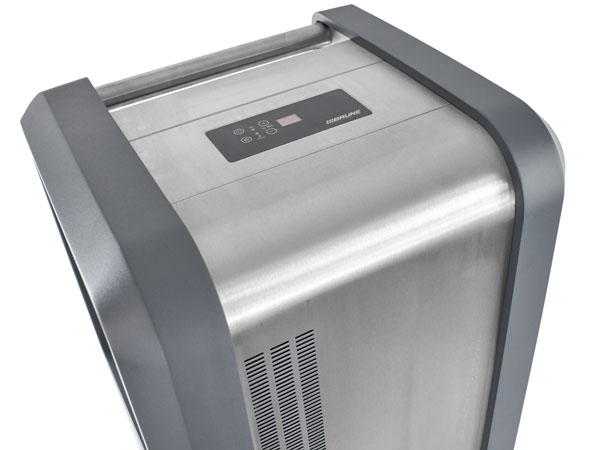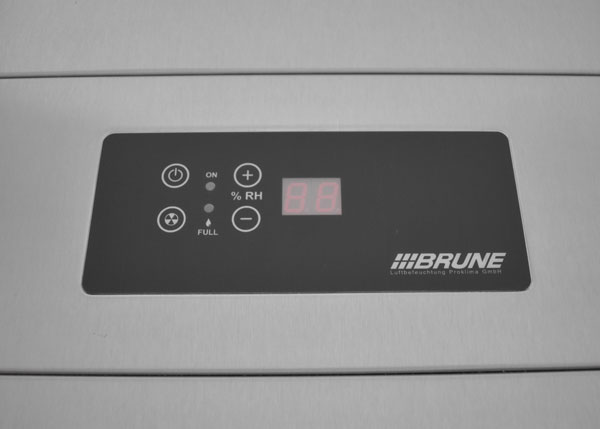 Available, delivery time: 2-5 days¹
**Final prices may differ, due to possible recalculations in the shopping cart.
Product information "Dehumidifier Dehumid HP 50"
Dehumidfier Dehumid 50: Appealing design and high capacity dehumidifier
Dehumidifying is not only an issue on construction sites, but also in showrooms and private households, where preventing moisture damage caused by high humidity is also a top priority. The dehumidifier Dehumid HP 50 offers a professional and high-capacity solution. With its attractive and sturdy design comprised of synthetic materials and stainless steel, this dehumidifier is the perfect all-rounder for construction sites, living spaces, basements, museums, archives, or garages. The extremely high dehumidifying capacity and large 20-litre water tank are ideal for spaces up to 600m³ in size. The Dehumid's small size, large wheels and solid grip ensure easy transport. The clear operating system and the fact that it is ready for use upon delivery allow for easy handling and make the dehumidifier Dehumid HP 50 a superior, high capacity and sturdy appliance.
Precise regulation of humidity is possible through a combination of the HP 50 and a humidifier
As a high capacity, large space appliance, the dehumidifier Dehumid HP 50 is outfitted with an electronic controller and defrosting system so that shutdowns due to freezing in the condensation compartment are avoided. With the capacity to dehumidify up to 50 litres a day, the dehumidifier Dehumid HP 50 is ideal for restoration made necessary due to water damage. In combination with our humidifier B 500 Professional and a remote humidistat that is regulated through a central system, the exact humidity level can be preset exactly, which helps prevent damage to materials and production processes that are sensitive to humidity fluctuations.
The BRUNE Dehumid HP 50 is highly versatile:
- Attractive look for use in museums and at exhibitions
- Simple handling for use in garages and hobby rooms
- Robust and powerful for use in the construction sector
Systematic humidity!
The radio hygrostat also enables combined operation with the B 500 Professional humidifier. This allows the humidity in a room to be kept at a certain level (moisture passage) and humidification and dehumidification is automatically controlled via a common measuring point without overlaps.
Set radio coding:
Coding the DEHUMID HP 50 FUNK follows the same steps as our DEHUMID HP 25. Under the tab "videos" you will find video instructions for coding the device. Instead of the "SET" button, the HP 50 has a "FAN LEVEL" button. The buttons serve the same purpose during coding.
| | |
| --- | --- |
| Air flow: | 885/1065m³/h (depending on blower setting) |
| Dehumidification performance: | approx. 45 ltr./24h at 27°C/80% r.h. --- 50 Ltr./24h at 32°C/60% r.h. |
| Dimensions (WxHxD): | 54 x 78 x 48 cm |
| Electric supply: | 220-240 V / 50Hz |
| Filling Volume: | 0,650 kg |
| GWP Faktor (Global Warming Potential): | 146 |
| Operating noise: | approx. 50 - 55 dB(A) (depending on blower setting) |
| Performance intake: | approx. 1220 Watt |
| Rated Current: | 5,70 A/td> |
| Refrigerant: | R 454C |
| Safety Mark: | CE |
| Use for rooms up to: | max. 600 m³ |
| Water tank capacitiy: | approx. 20 (2 x 10) ltr. |
| weight (empty): | approx. 42 kg without tanks / 45 kg with tanks |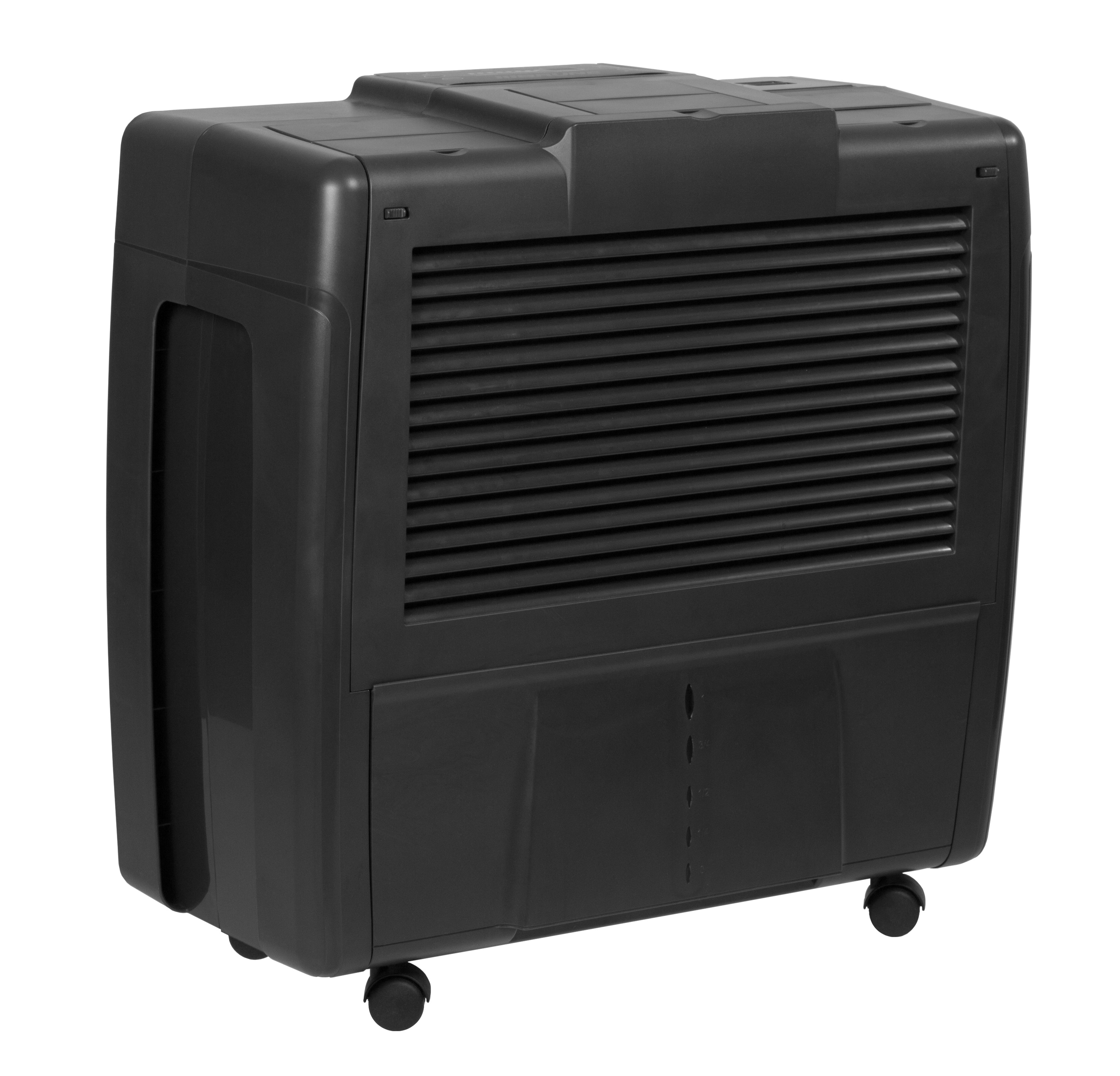 Humidifier B 280
The B 280 at a glance Healthy living and working in optimum air humidity: warm air can hold more moisture than cold air. Therefore, ...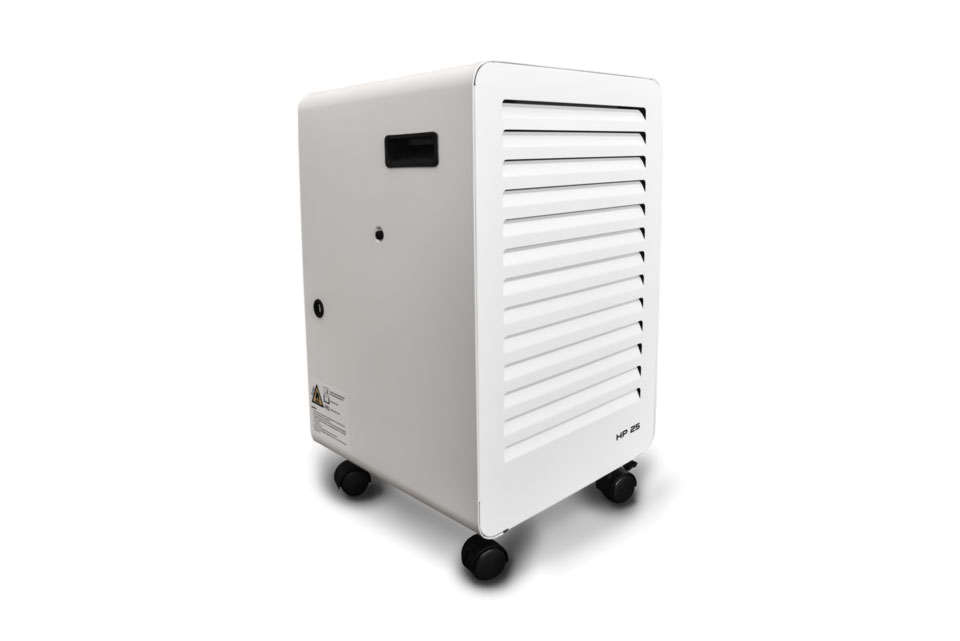 Dehumidifier Dehumid HP 25
Despite its compact shape, the HP 25 presents high performance results. Whether in the basement, living area, exhibition room, arch...